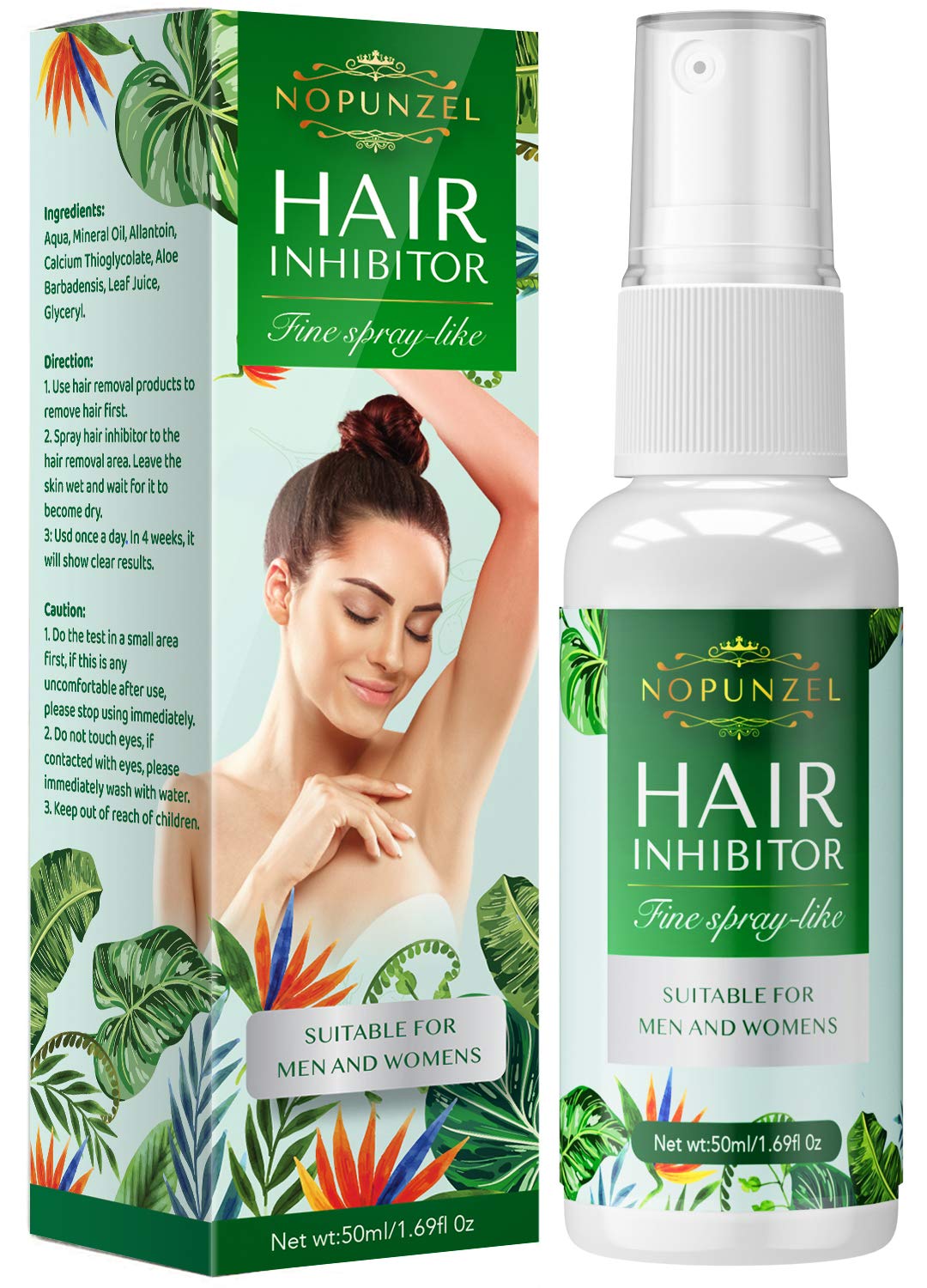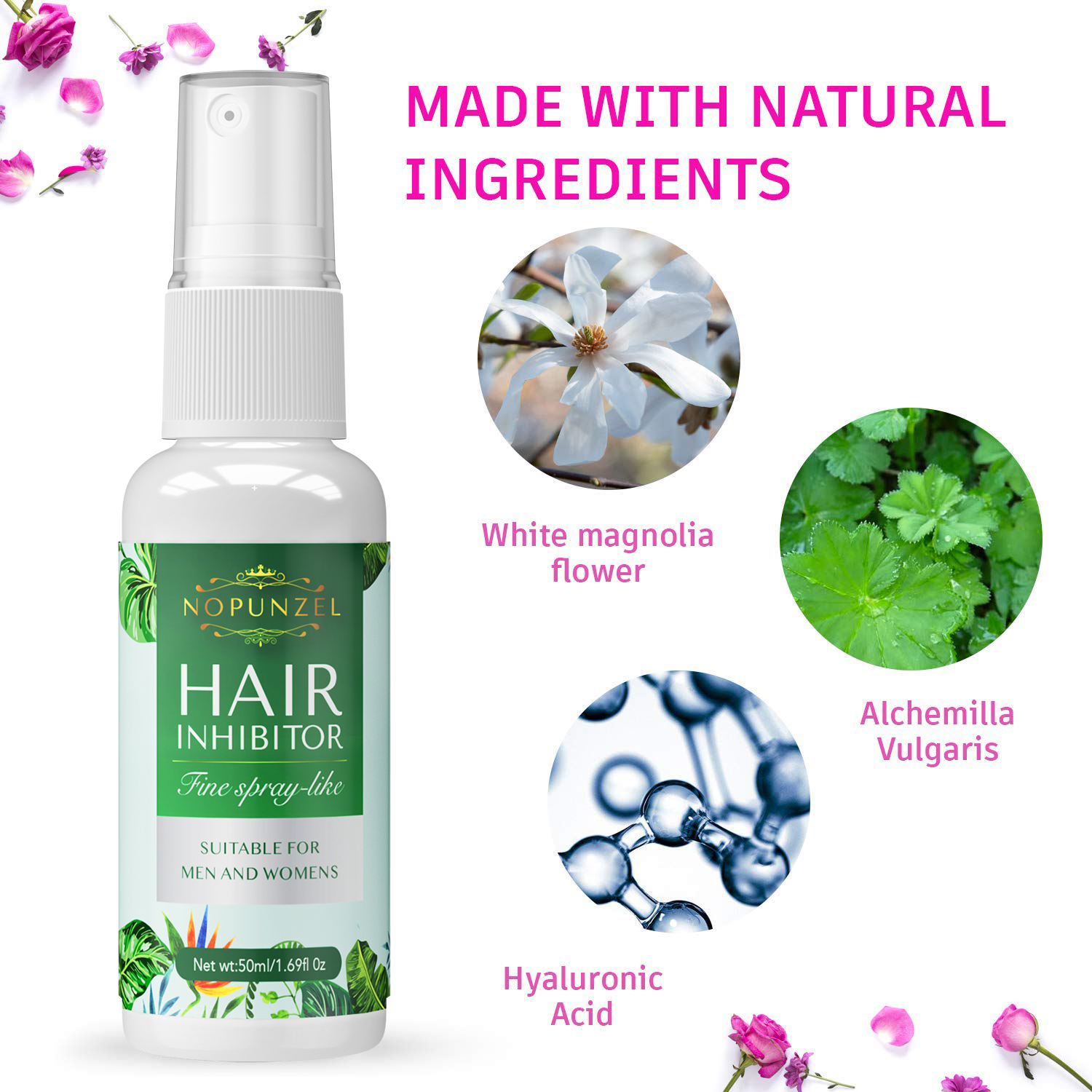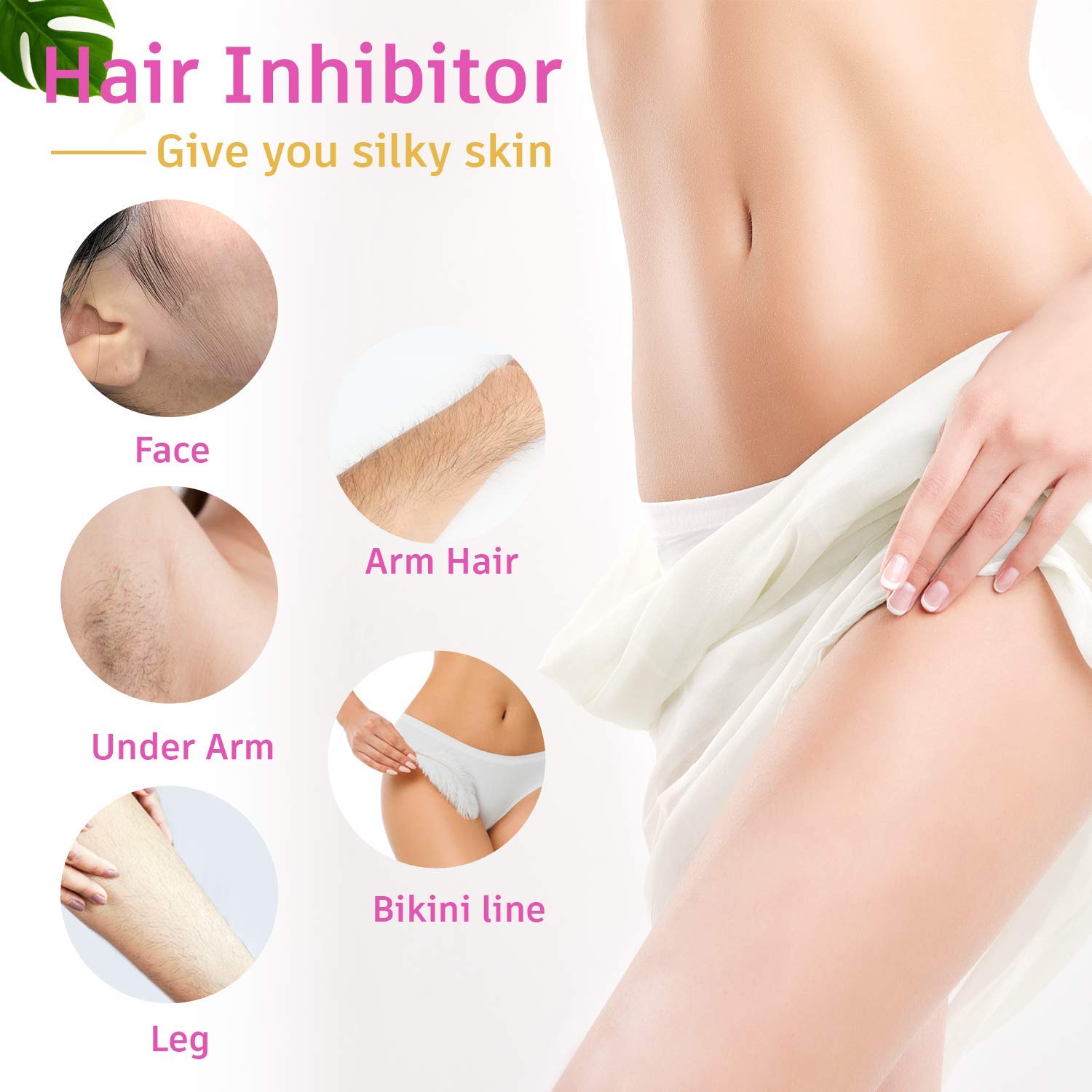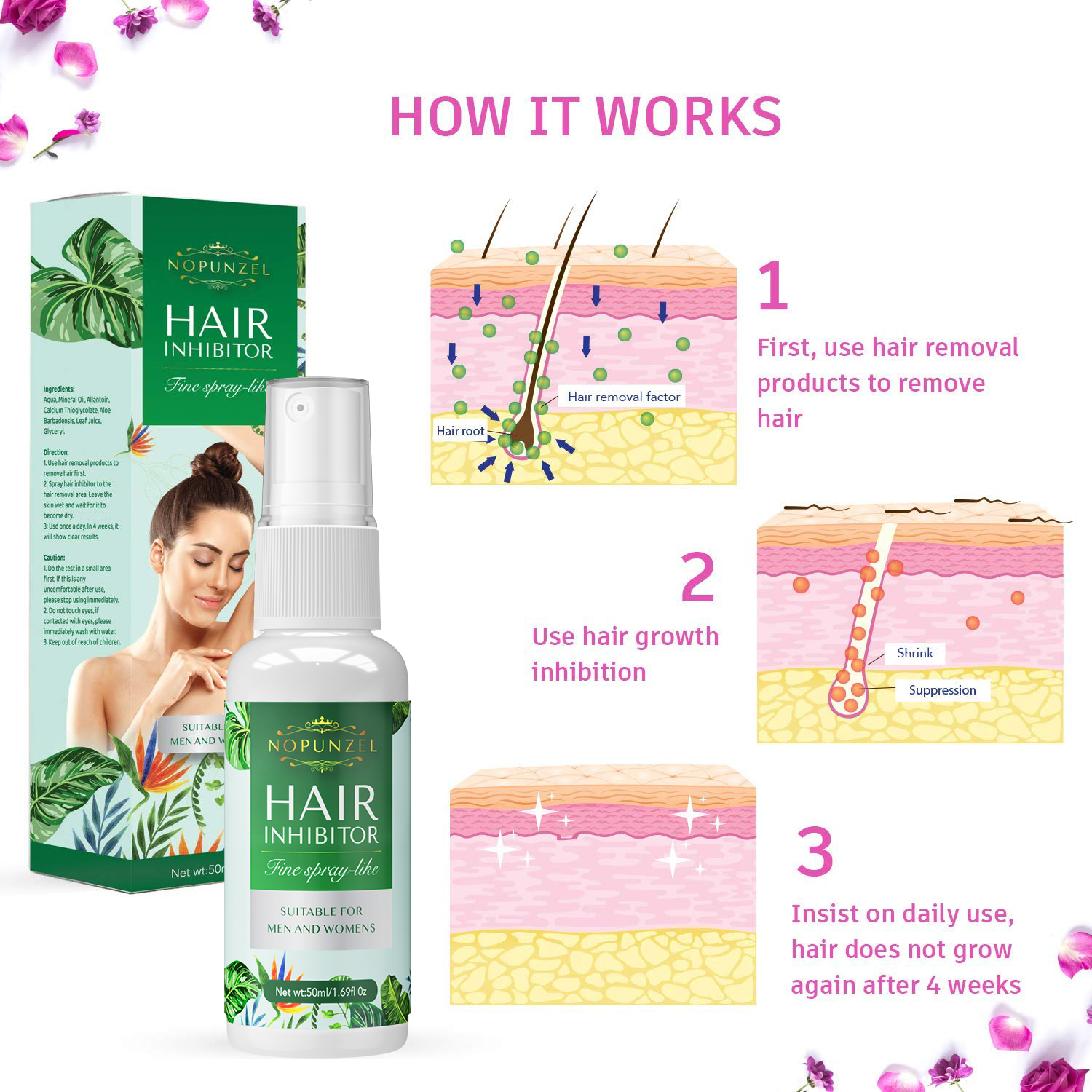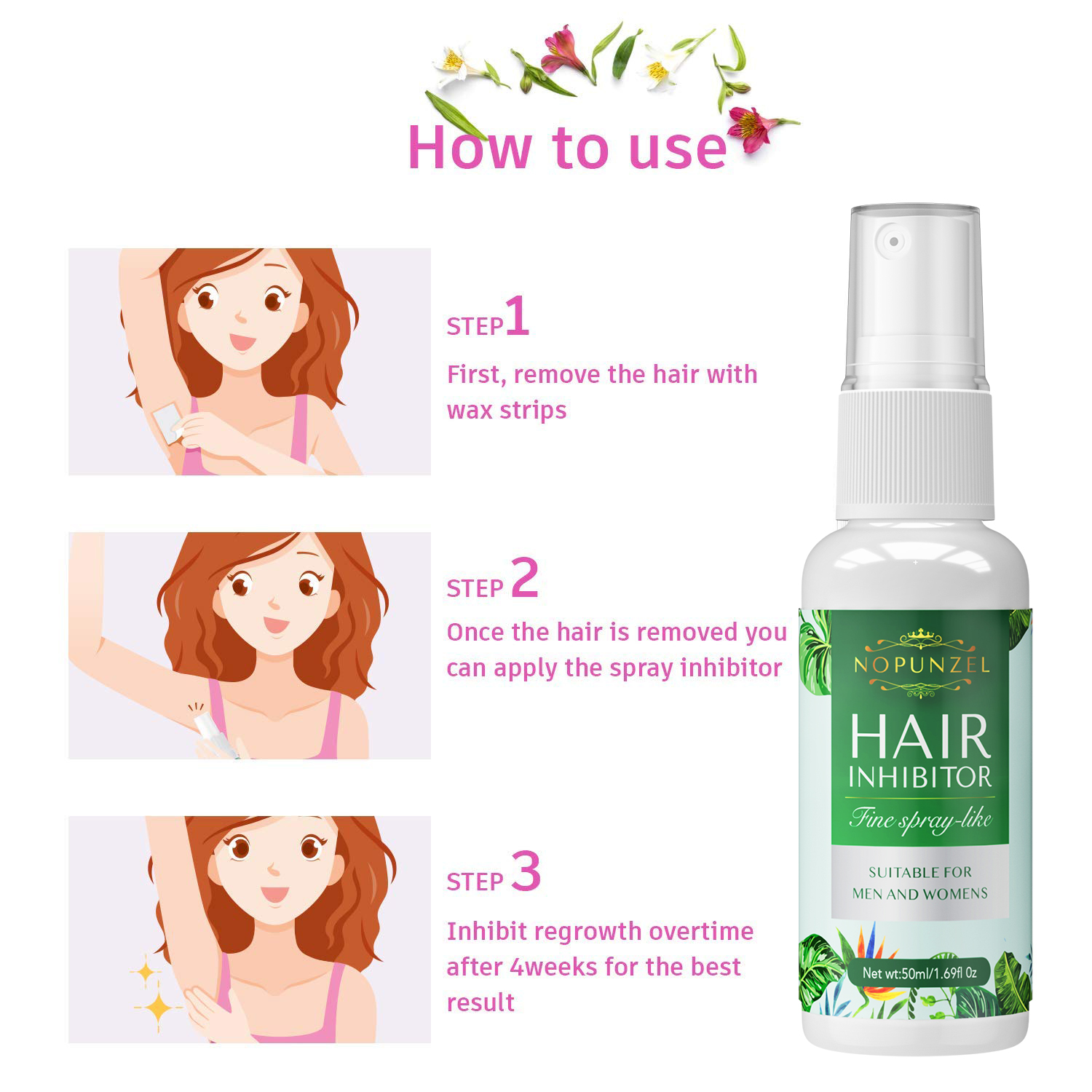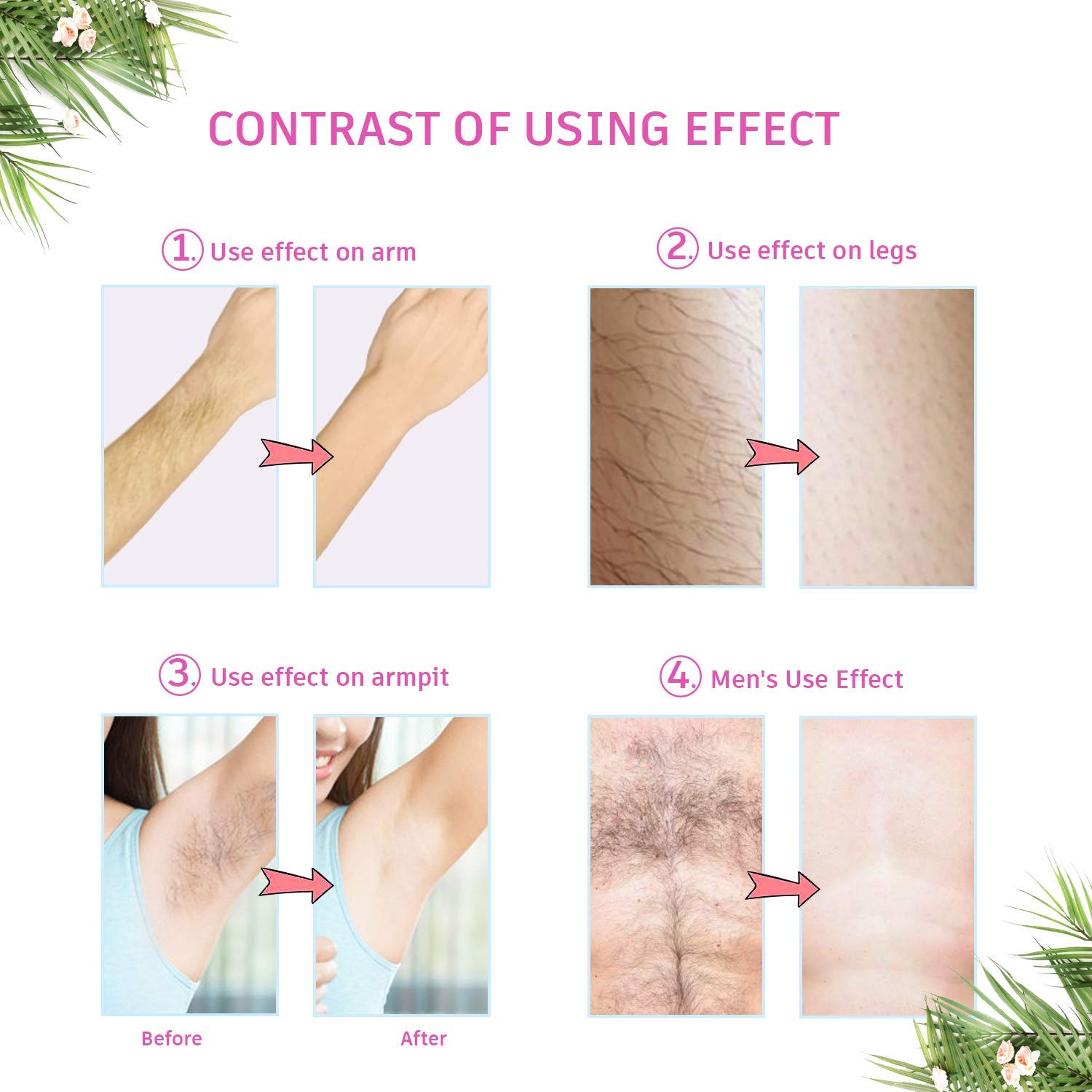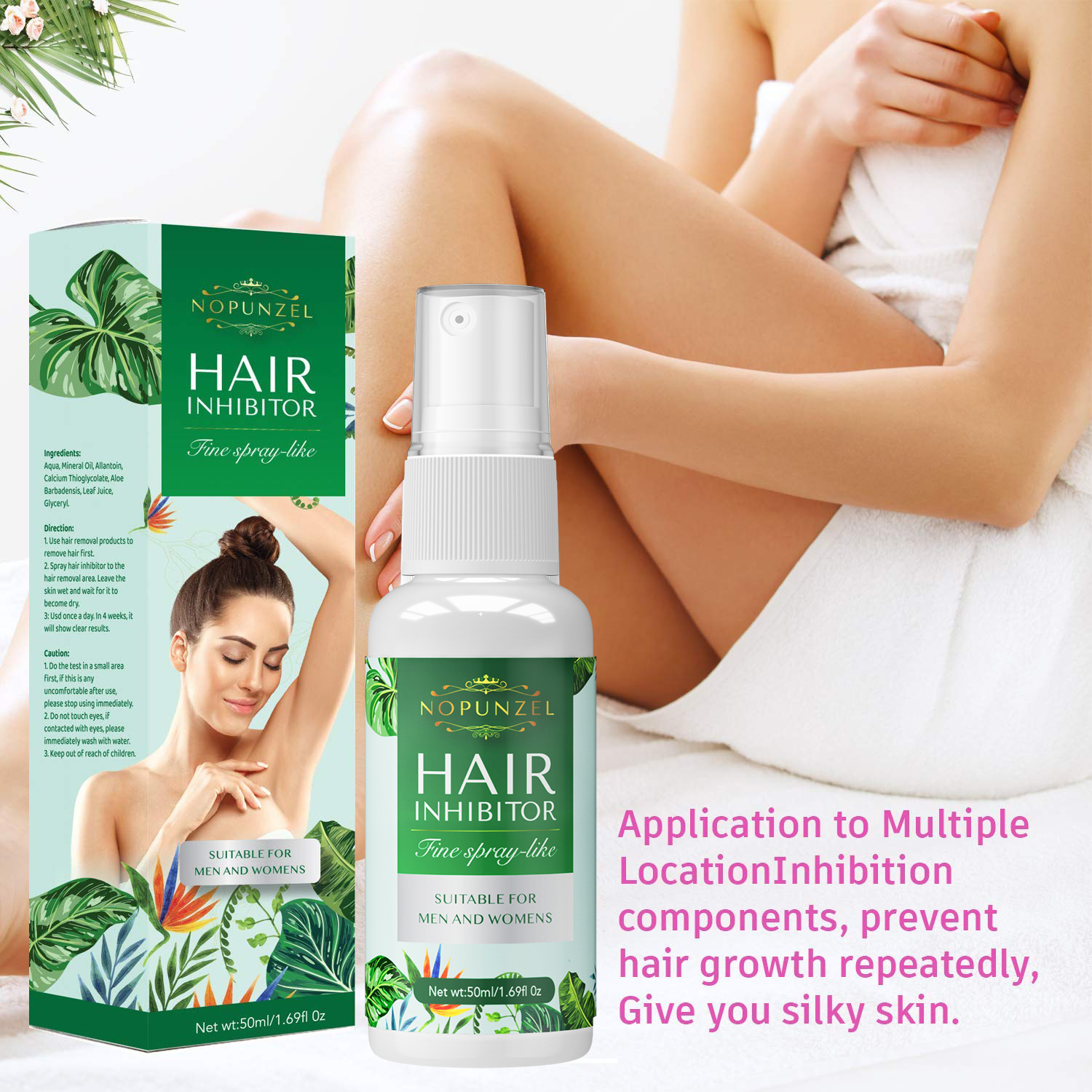 Nopunzel Hair Inhibitor
$14.99
• A PERFECT BLEND OF NATURAL INGREDIENTS: The Nopunzel Hair Inhibitor contains a specially curated blend of nutrients and supplements to reduce hair regrowth WITHOUT drying or irritating your skin. It is natural and mild enough to keep your skin smooth and nourished after hair removal.
• PROVEN EFFECTIVE: The Nopunzel Hair Inhibitor has been proven by its users to effectively reduce hair regeneration and prevent ingrown hair upon regular use. EASY AND CONVENIENT TO USE: Say goodbye to weekly laser treatments or salon appointments. The Nopunzel Hair Inhibitor is the answer to removing hair anywhere in your body, may it be on the arms, underarms, legs, face, chest, back, or delicate areas.
• THE PAINLESS SOLUTION: Hair removal need not be painful and complicated. The Nopunzel Hair Inhibitor is the best solution to your problems with unwanted hair as it penetrates deep into your hair follicles, dissolving them in a painless way.
• A SWEET FRAGRANCE: The premium blend of ingredients produces a sweet aroma so you can enjoy your smooth hairless skin and smell fresh at the same time.
With regular use, the active ingredients considerably reduce, weaken, and delay the regrowth of hair. The components heal the skin quicker after hair removal, whilst the Serum oil keeps the skin smooth, soothed, and nourished. It can be used on arm, underarm, leg hair, private part, lip hair, and chest hair.
Features:
1. Maintain damaged skin to achieve a healthy skin condition.
2. Reduce hair density and activity. Prevent body hair from getting thicker and darker.
3. Supplements nutrients after hair removal to avoid dry skin and keep skin smooth.
4. Supplements the nutrients lost in the skin after hair removal, avoid dry skin, and keeps the skin smooth.
5. Specially added plant essential oils to reduce hair density and activity and prevent hair from becoming rough and black.
Net content: 20ml
Main ingredients: aloe extract, menthol, allantoin, EDTA-disodium
FPackage Includes:
1x Hair Growth Inhibition Essence
FHow to use?
1. Remove hair.
2. Apply inhibition spray.
3. Leave the skin wet and wait for it to become dry.
4. Once a day,enjoy the hair growth inhibition spray for 4 weeks.
FUseful Tips:
1. For external use only.
2. Don't give up after using it just for a few days, but keep using it for one month.
3. Store in a cool, dry place.
4. Keep the hair removal site wet when you use the hair inhibitor spray. Prohibit using a dry cloth or hand to wipe to avoid damaging the skin.
5. Do not use this product when the skin is inflamed or damaged or has been shaved by razor in the past 3 days.
6. Do the test in a small area first, if this is any uncomfortable after use, please stop using immediately.