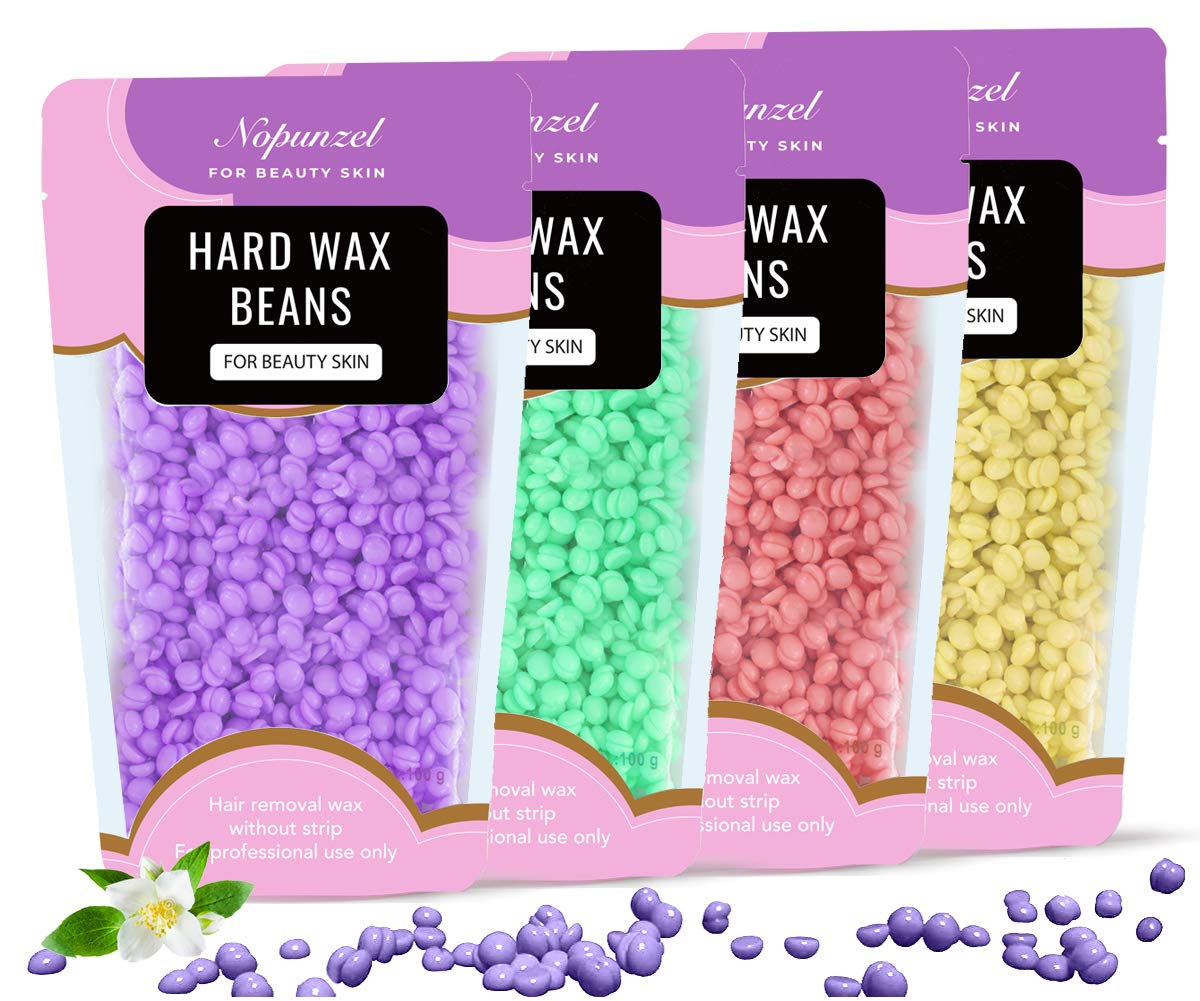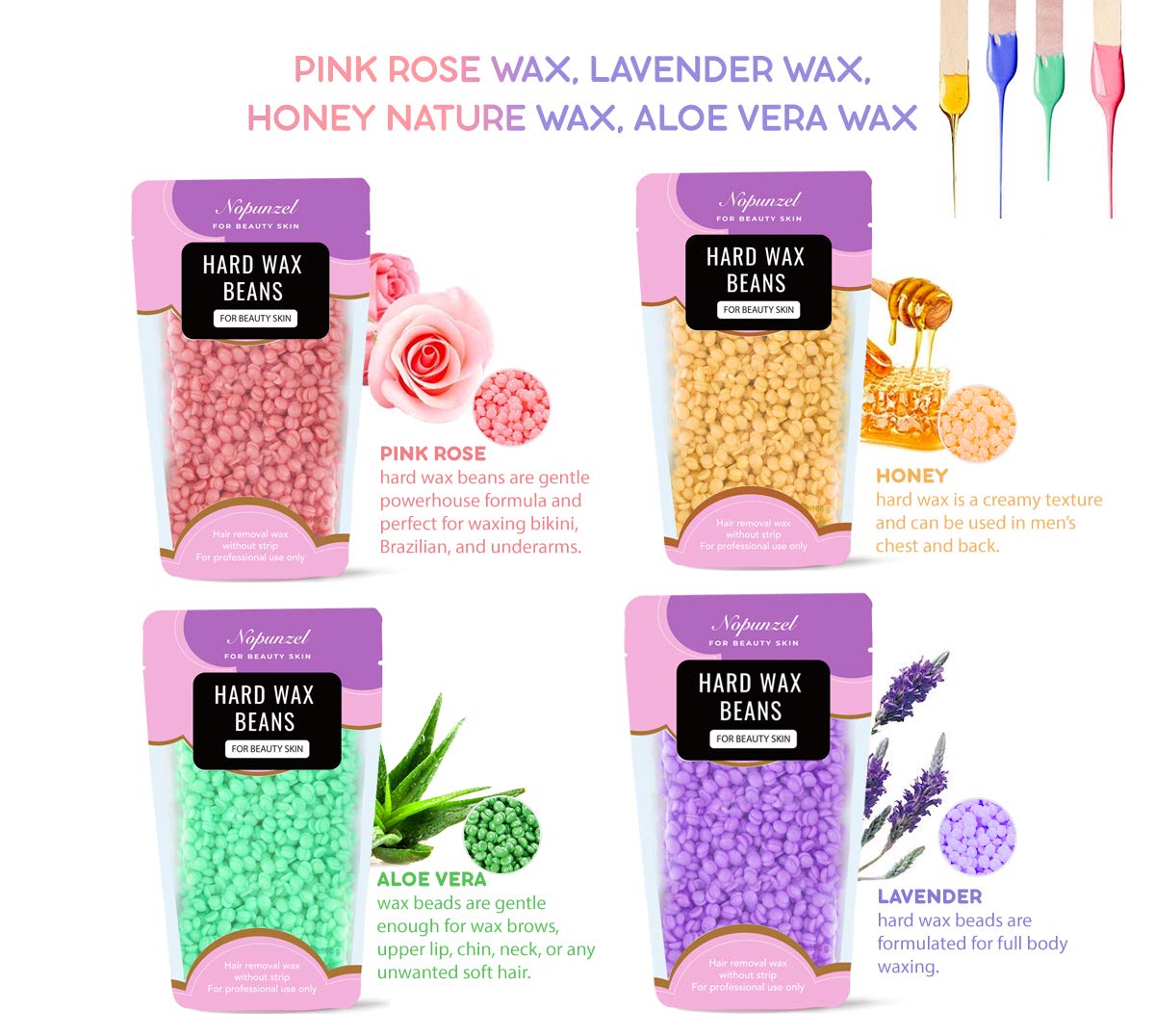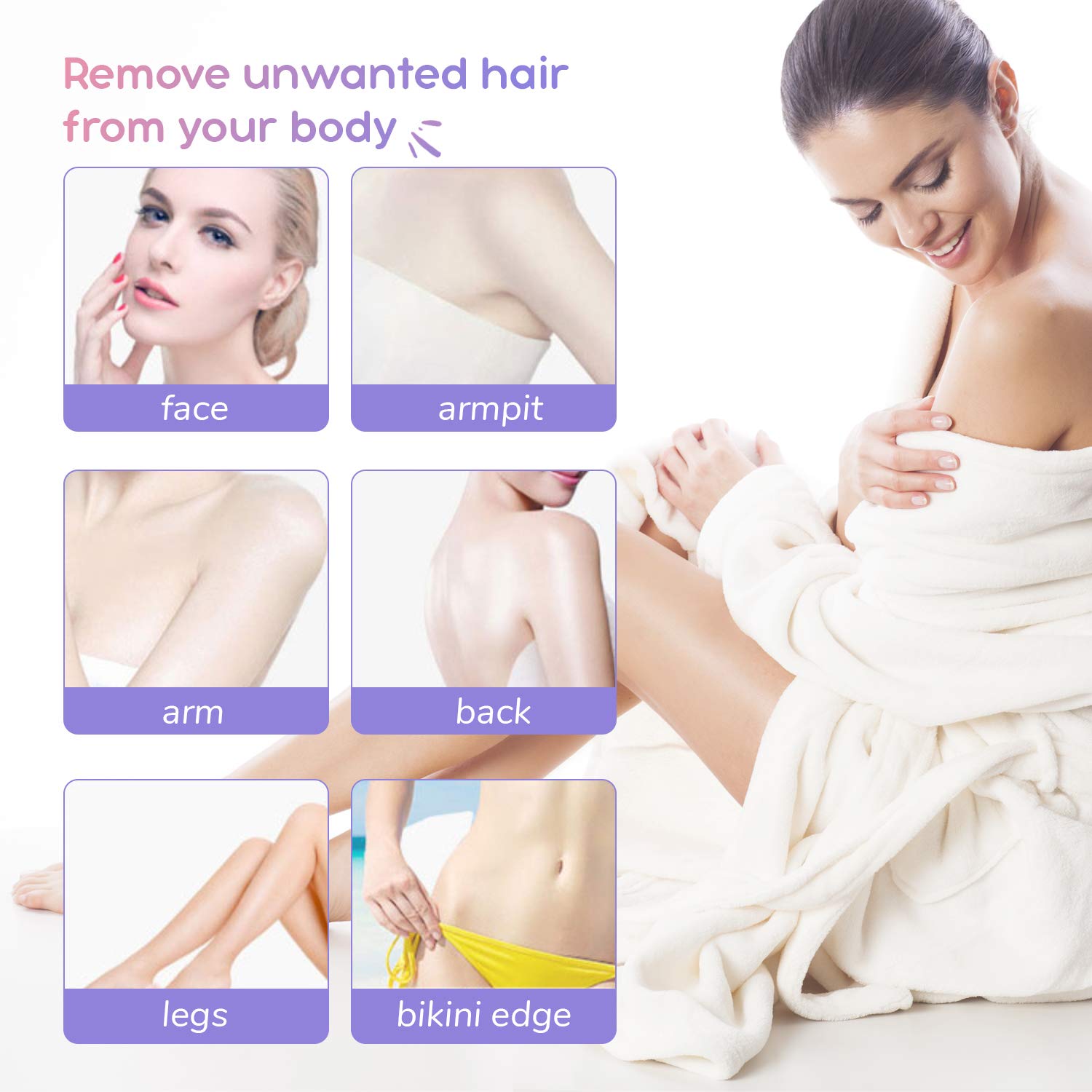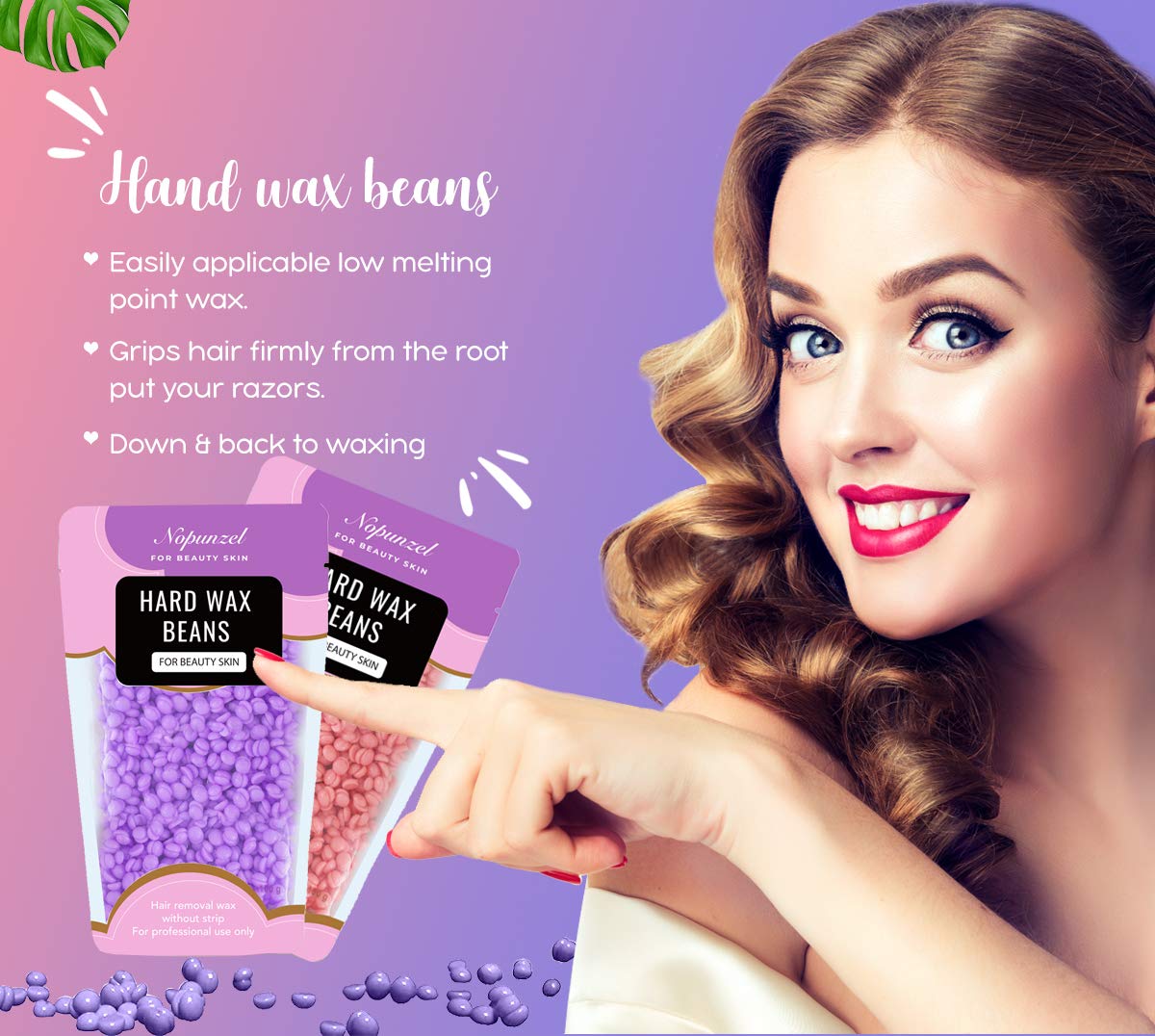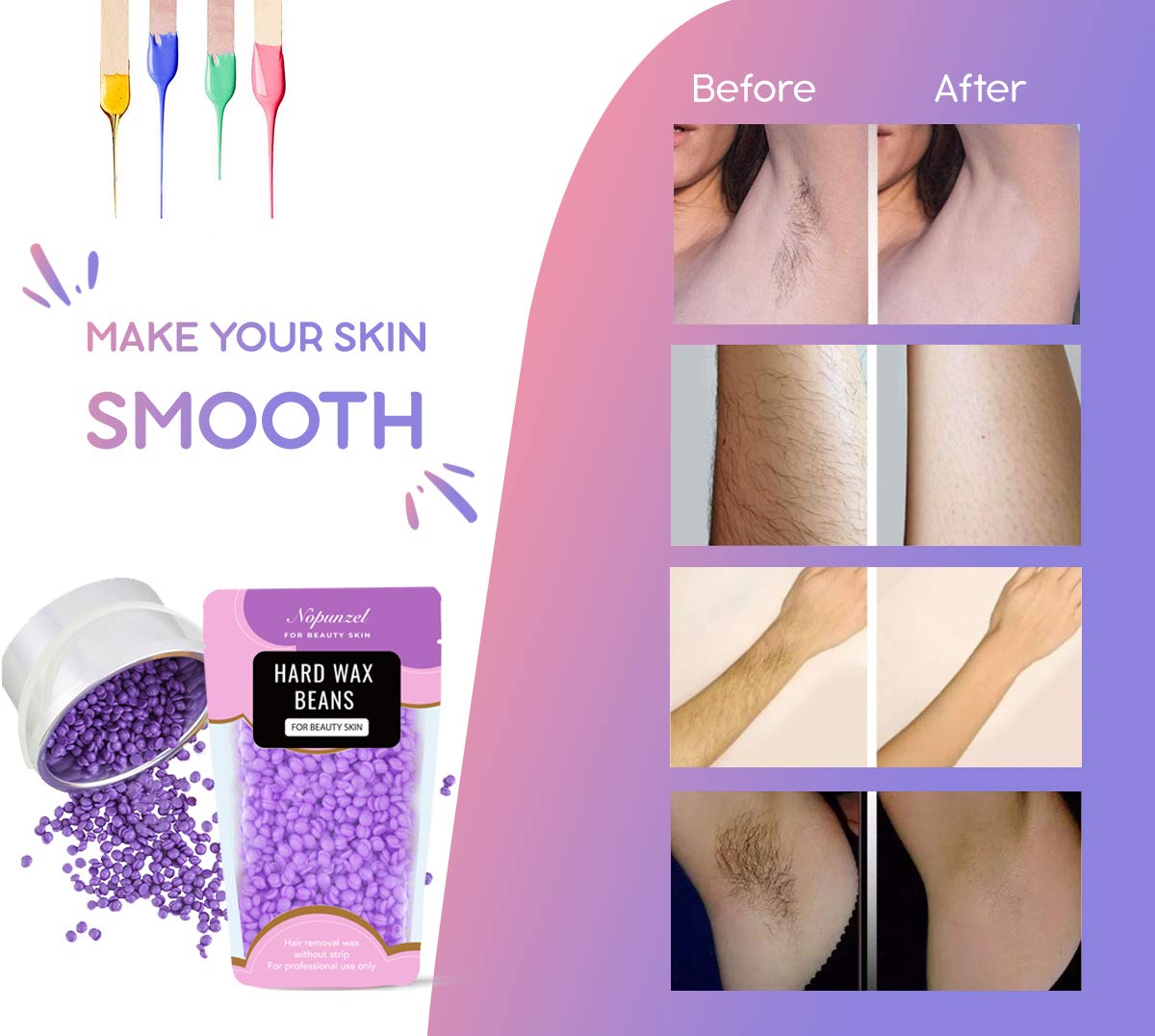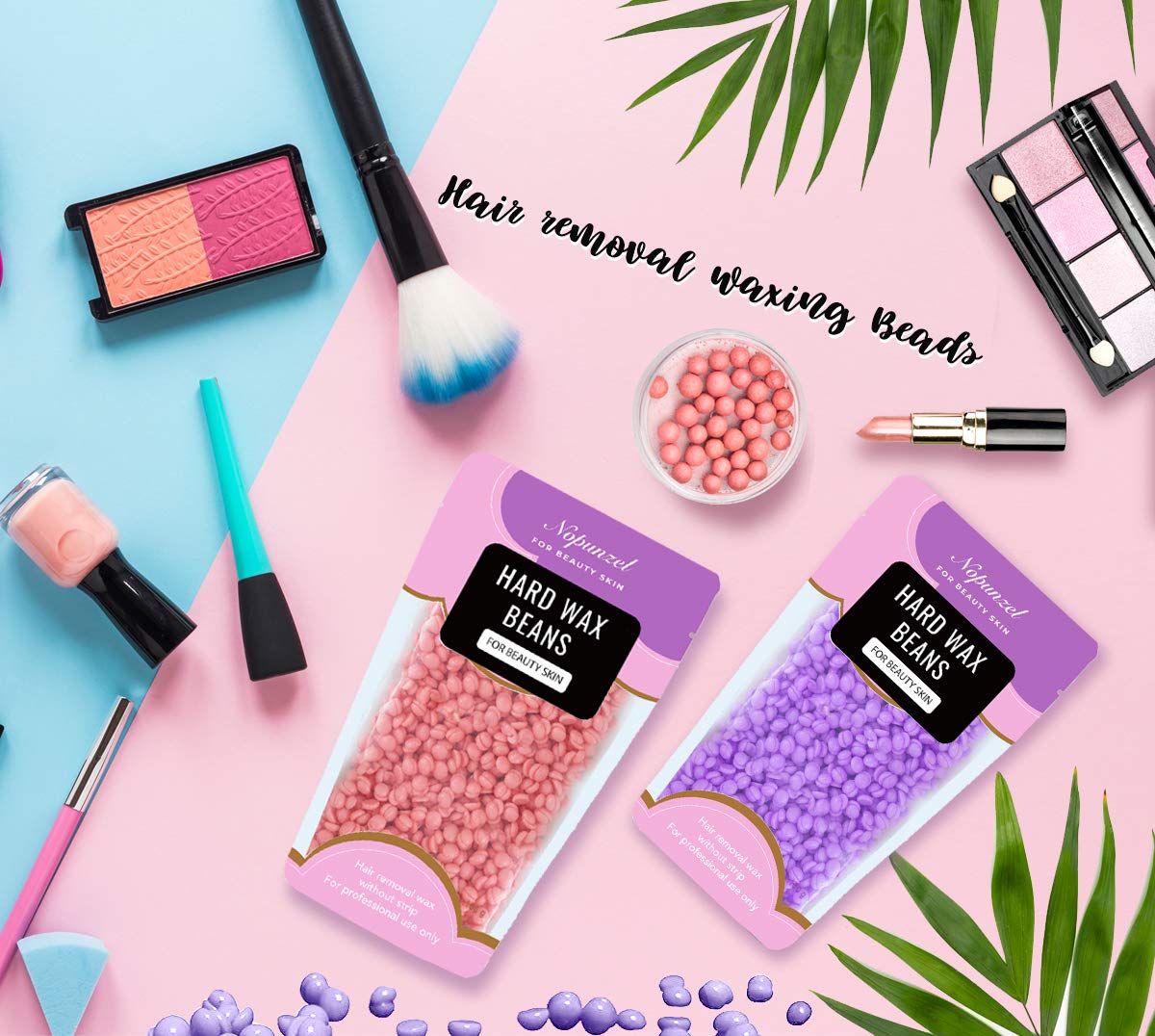 Hard Wax Beans
$15.99
Nopunzel Home Waxing Beads: Our hard waxing Beads includes 4 bags of salon formulas hard wax beads (3.5 oz. each)
Update formulas: LAVENDER hard wax beads are formulated for full body waxing. ALOE VERA wax beads are gentle enough for wax brows, upper lip, chin, neck, or any unwanted soft hair. PINK ROSE hard wax beans are gentle powerhouse formula and perfect for waxing bikini, Brazilian, and underarms. HONEY hard wax is a creamy texture and can be used in men's chest and back.
Perfect & Long Lasting Result- Experience smooth skin that lasts 3 times longer than shaving, since shaving cuts the hair follicle at the skin. But the wax firmly gripping each strand, gently removing it from the root, around 85% to 99% success rate without any side effects. Waxing hair removal extracts hair from the root and thus slower growth, enjoying being hairless at least for 3 weeks.
Easy to Use: The hard wax could melt by the warmer machine to a workable status. Then using a spatula to stir the wax. Tear off the wax from your skin directly by hand (without applying strips on top ) after the wax is cold and becomes hard, and it can remove.
Customer service: Any problem, please contact the seller directly, We promise to offer to replace or resend service.
USAGE INSTRUCTIONS:
1. Remove the plastic lid from the WAX SPA.
2. Place the collar ring on the rim of the SPA.
3. Adjust the WAX-CAN holder on the wax can for easy handling.
4. Turn the temperature control knob and set the dial on MAX(it will show 135C on the digital display) until the wax achieves a liquid consistency. This process lasts about30 minutes. (It depends on the ambient temperature)
5. Once liquid set the temperature to what you want (temperature can be seen on the digital display).
6. It is important to test the temperature of the wax by placing a small quantity on the inside of the wrist, adjusting the dial accordingly.
7. When the wax is finished, lift out the can. Using the wax-can holder while the warmer is still warm.
8. Turn the warmer off every evening by turning the dial counterclockwise. Cover the warmer with the clear lid to keep the wax dust-free.
9. To clean the warmer, use wax clean with the machine off, and while the warmer is still slightly warm.
10. For a new usage, repeat steps 1 to 8.
Special note: the warmer has timing function, machine heating time for up to 12 hours, automatically shut down, adjust knob, can be used again.
CAUTION-EXTREMELY NOT WAX MAY CAUSE BURNS.
For professional use only. For the best results, be sure to read all instructions thoroughly before using the WAX SPA.