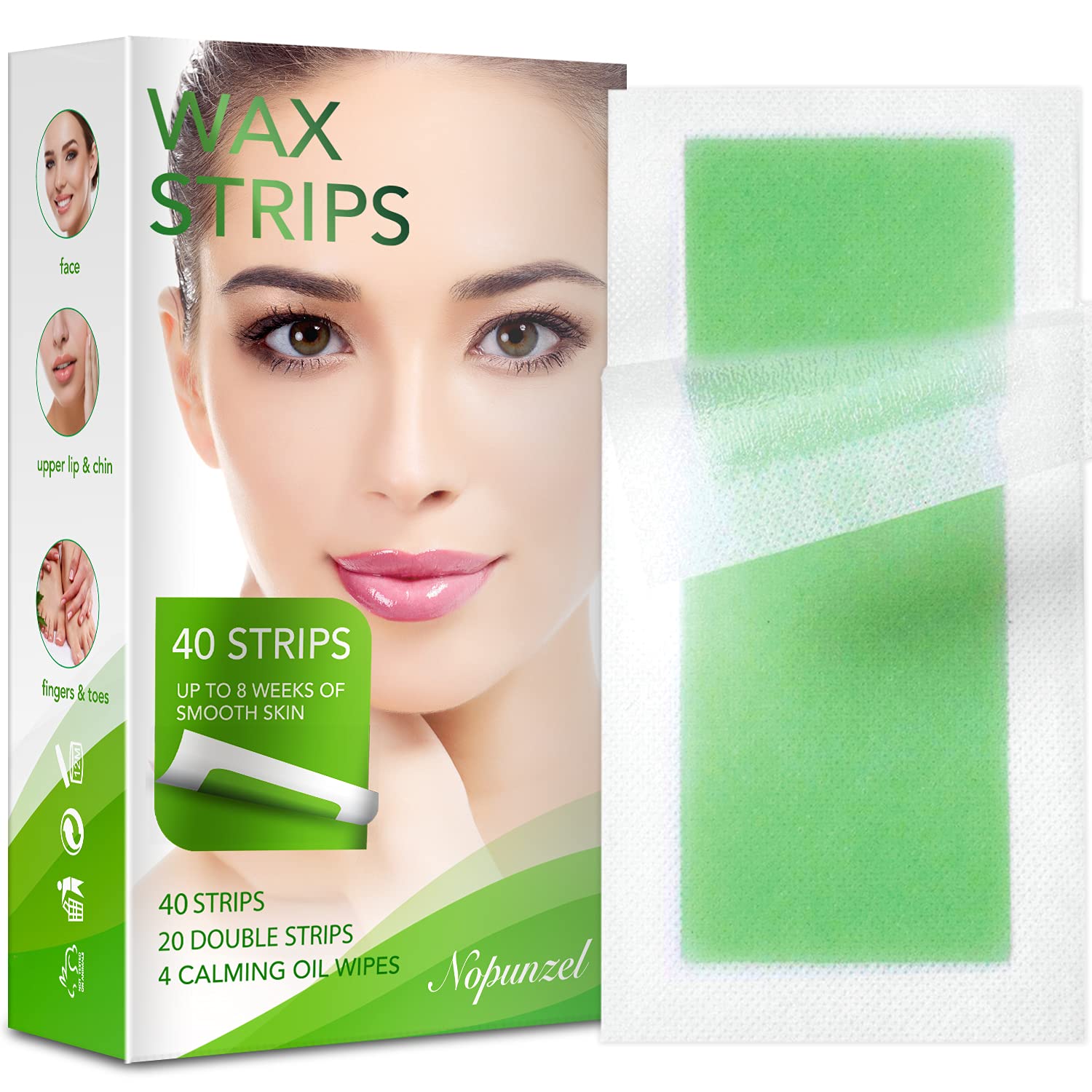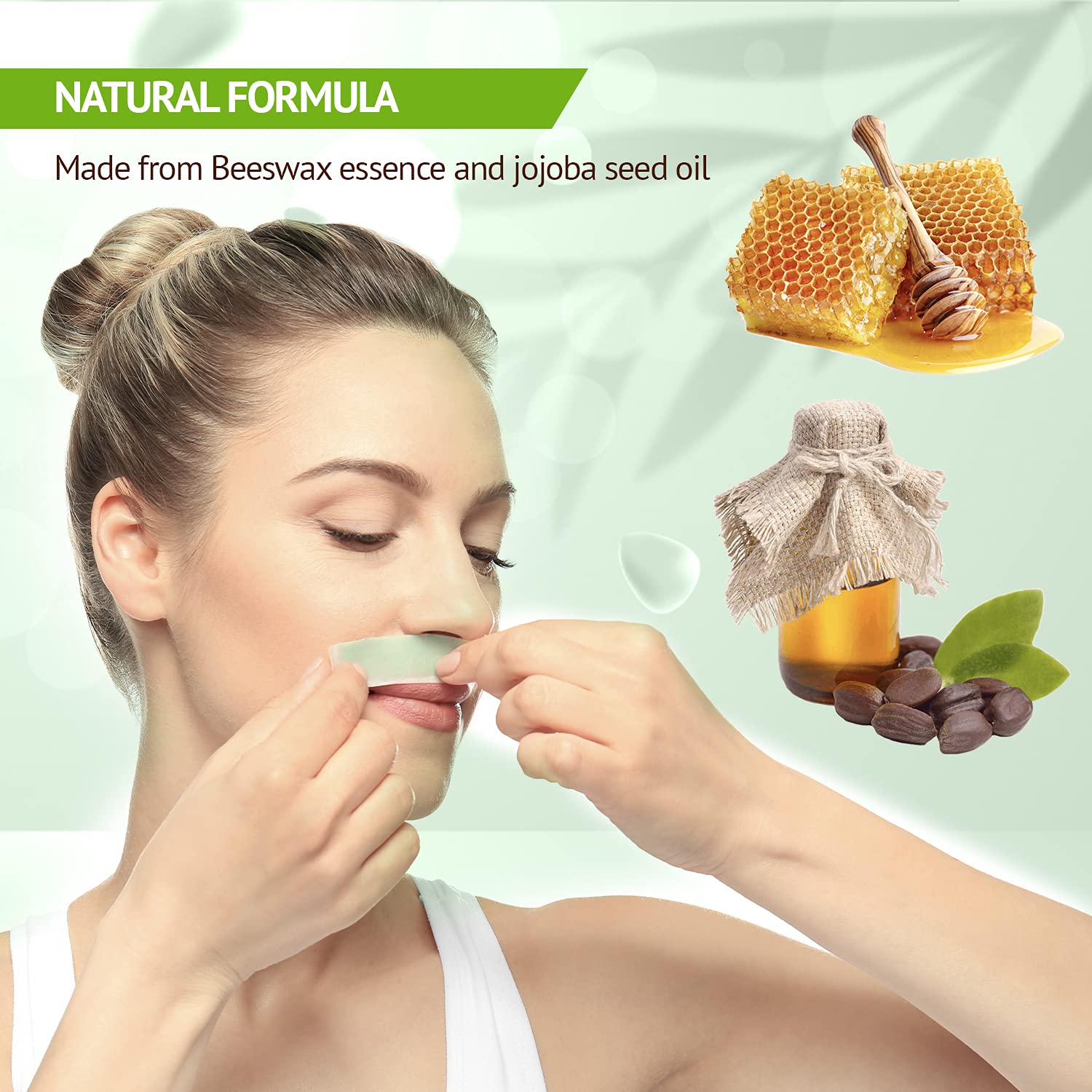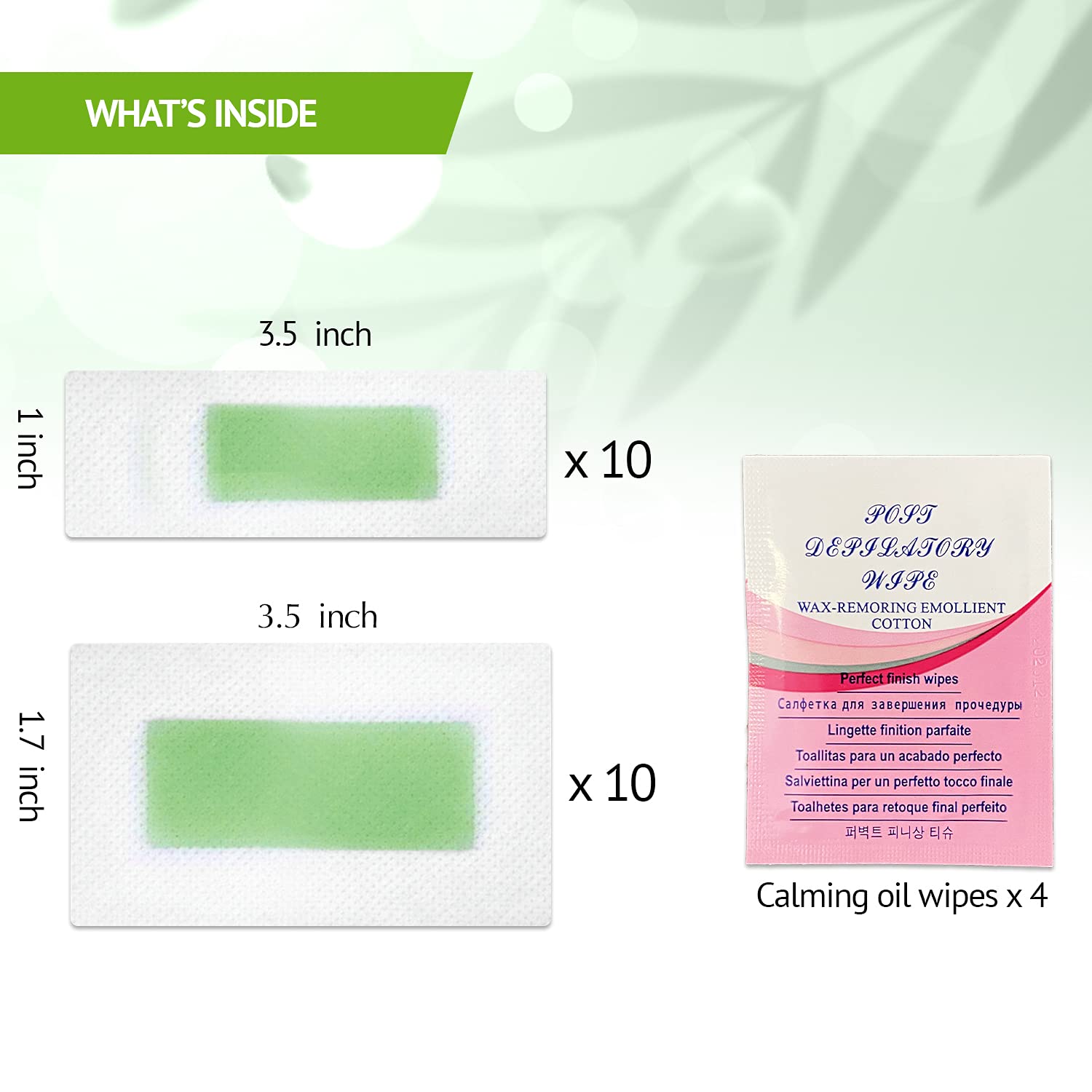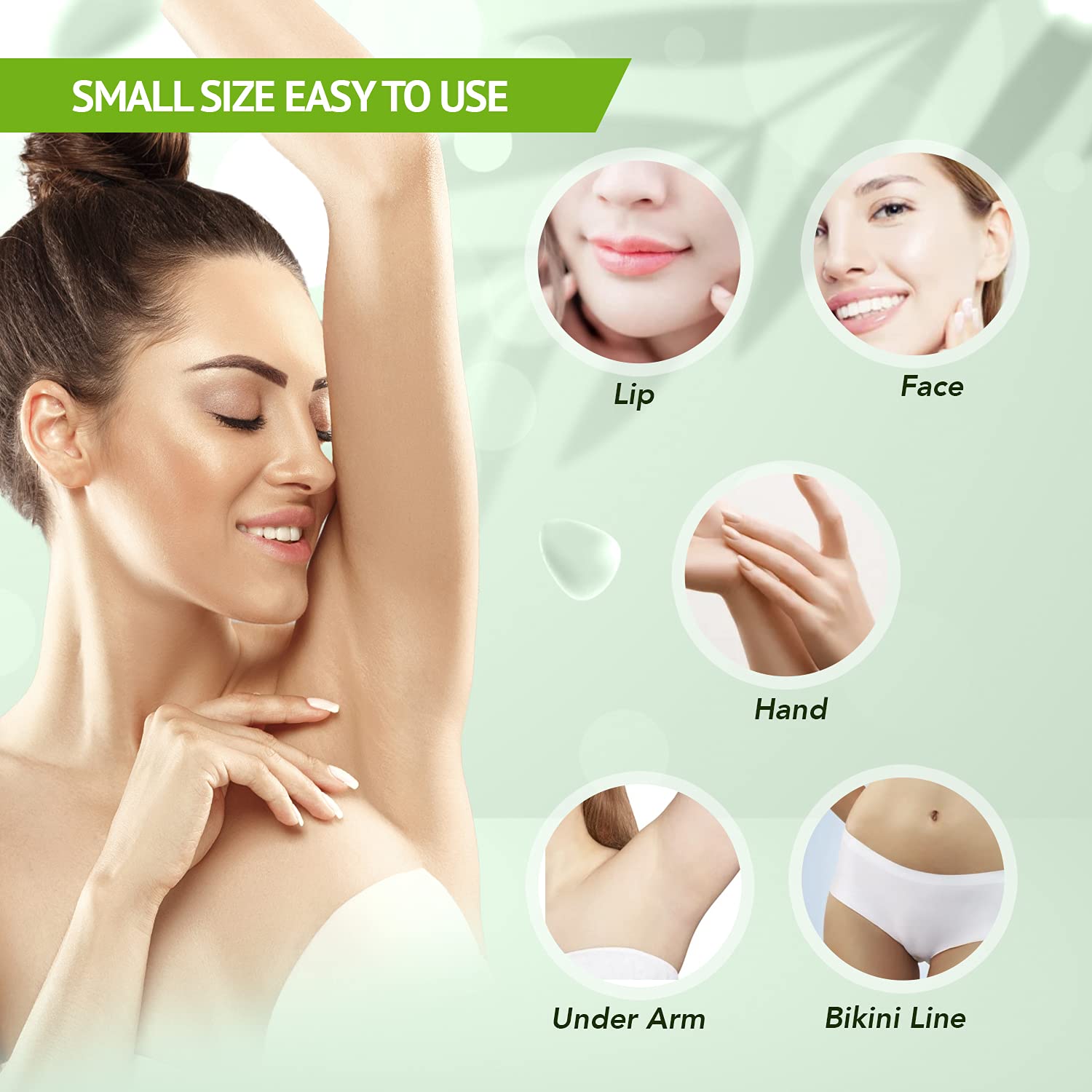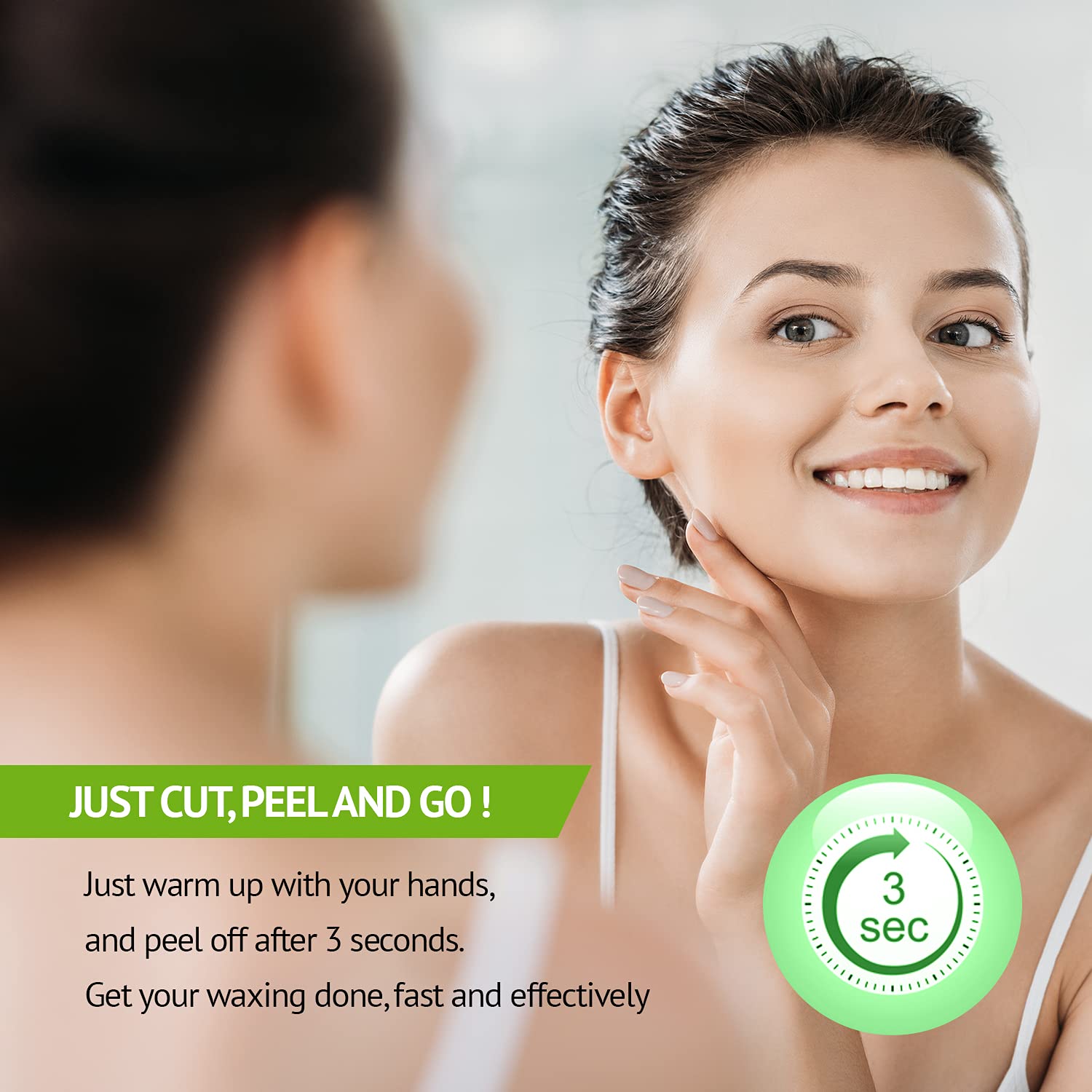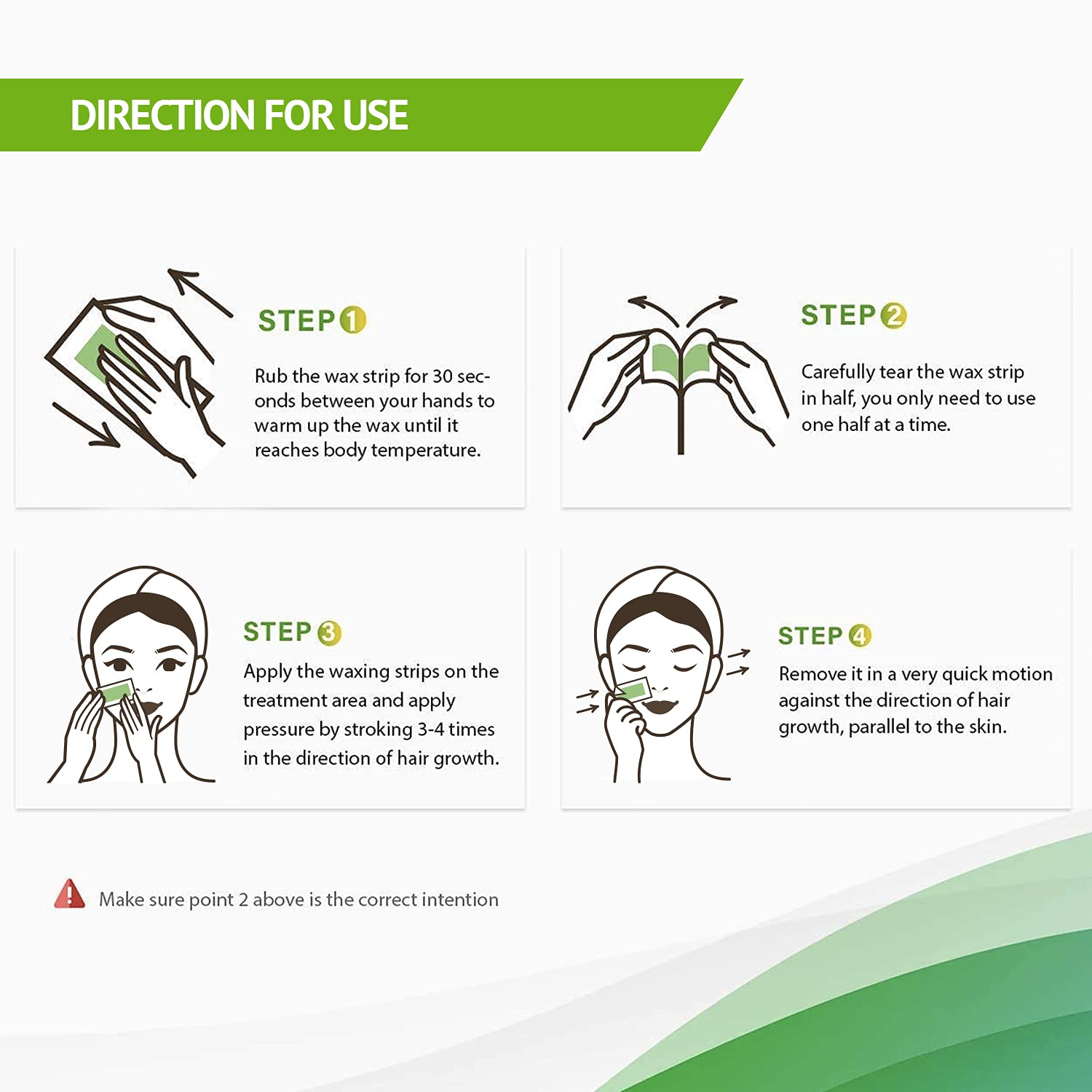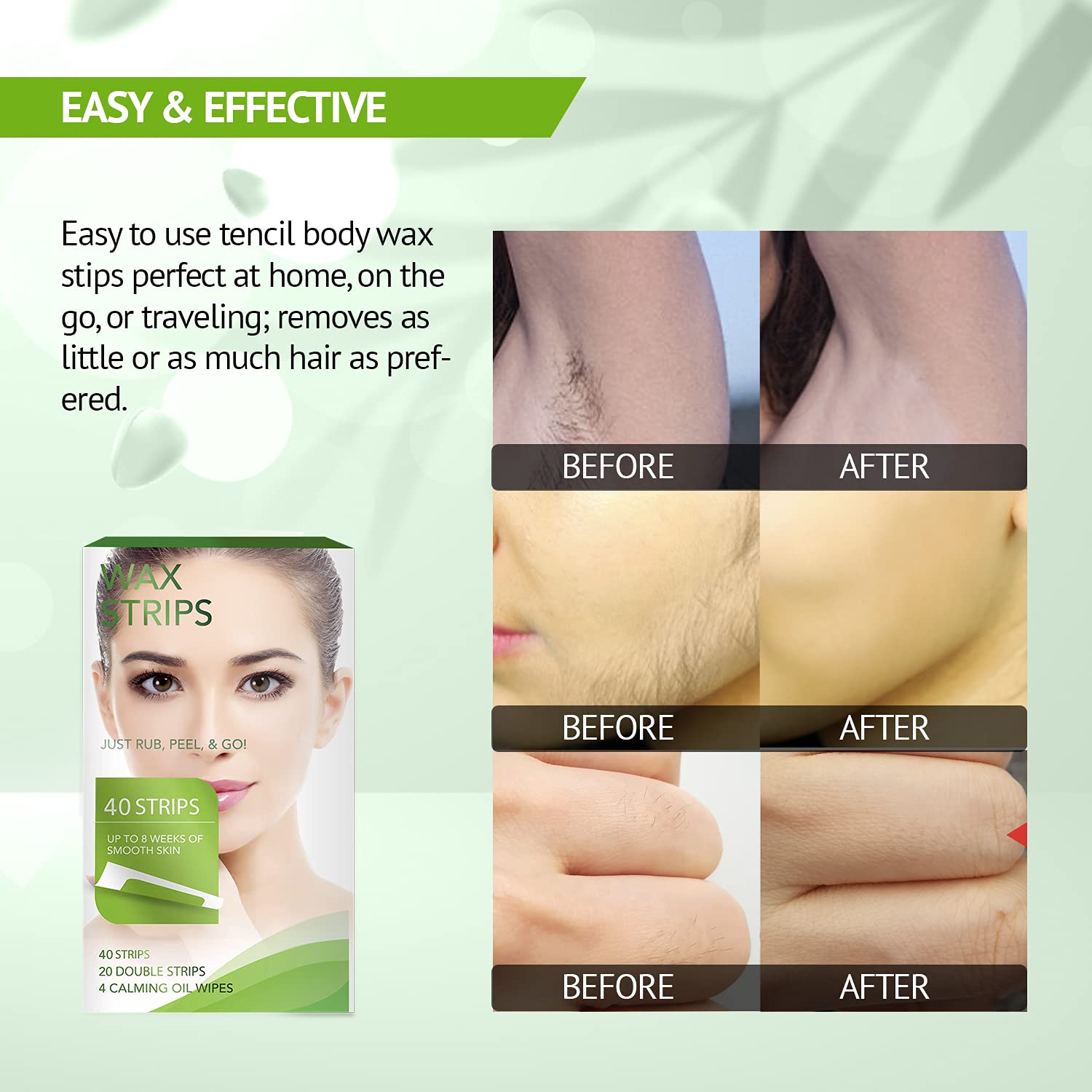 40 Face Wax Strips (2 Sizes) + 4 Calming Oil Wipes
$19.99
✅Natural formula - Our Facial Wax Strips made from Beeswax essence and jojoba seed oil remove unwanted hair for men and women effectively yet gently to the skin.
✅Only takes 3 seconds
- Our facial wax strips are quite easy to use. Just rub, peel, and go! Really convenient to use, and get the job done in 3 seconds.
✅Convenient
- Rub by hand and ready to use once it reaches the body temperature - no microwave or wax Warmer needed, super easy to take along.
✅Smooth up to 6 weeks
- Our facial Wax Strips remove the hair from the root to get a lasting result up to 6 weeks of hair-free. Helps to reduce hair regrowth.
✅Excellent Customer Service:
If you have any questions or concerns about our product, feel free to contact us at any time. Our staff is here to help.
Nopunzel Facial Wax Strips feature a unique, flexible contour weave fabric to conform to the subtle curves of the face, especially those awkward places like the jawline, chin and the upper lip.
Only 5 seconds, you're after Fast, Mess-Free, and Effective hair removal, the Nopunzel Wax Strips are for you.
Made from Bee Wax essence and Jojoba seed oil, the Nopunzel wax strip is gentle to the skin, while being easy and mess-free to use.
Each pack includes 42 large hair removal wax strips that can be cut to size matching the area that you'd like to remove hair from: Arms, Legs, Underarm Hair, Eyebrow, and Bikini line.
To use the Nopunzel Wax Strips:
1. Make sure the hair removal area is clean and dry
2. Warm up the wax strip with your hands (No microwave or wax warmer needed!)
3. Separate the wax strips to expose the waxed sides.
4. Apply strip (After cutting to size if applying to a smaller area) ALONG the DIRECTION of hair growth. Smooth the strip down with your hands to ensure good contact.
5. Remove the strip briskly in the OPPOSITE DIRECTION of hair growth. Pulling the skin tight with your other hand will enhance the effect.
6. Remove any residual wax with the included paraffin oil. Please note that the wax is not water-soluble, so you will not be able to wash it off with water.
To ensure the most effective result:
TIP #1: THE LONGER THE BETTER – The longer the hair, the better the result (The hair should be at least 0.2 inches long to ensure good adhesion on the wax)
TIP #2: THE FASTER THE BETTER – The faster you remove the wax strips, the better the hair removal result will be
TIP #3: APPLY FORWARD, REMOVE BACKWARD – The wax strip should be applied onto the hair in the direction of the hair growth, but removed in the opposite direction